Story and pictures for beautiful tropical island. Sunny beach ,soft golden sand ,palms waterfall and tropical plants.
Do you have any day dreams a dreamer ? I?ve got and let me tell you about one of them.
Imagine a beautiful tropical island. Its beaches are covered with soft golden sands. The island itself is like a fairy-tale garden ? an ocean of flowers and exotic trees.
---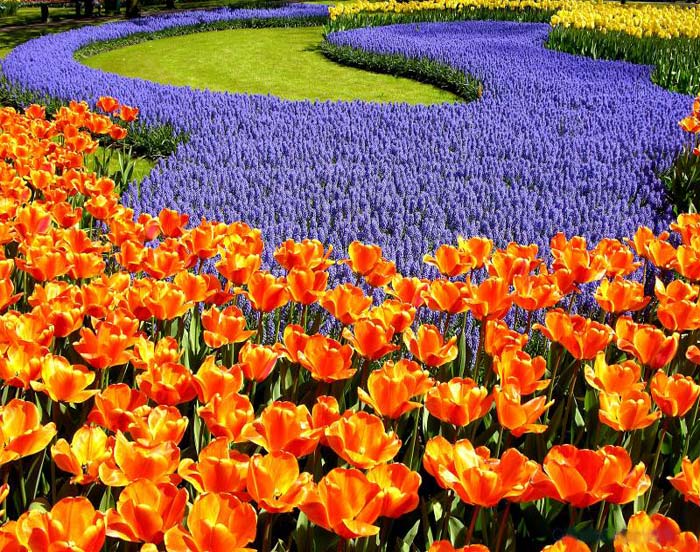 Huddling into the exuberant verdure the beautiful waterfalls inland are like a sight of the paradise, watching them for hours will not be enough to satiate your desire to feast your eyes on that beauty of incredible merging of colours.
---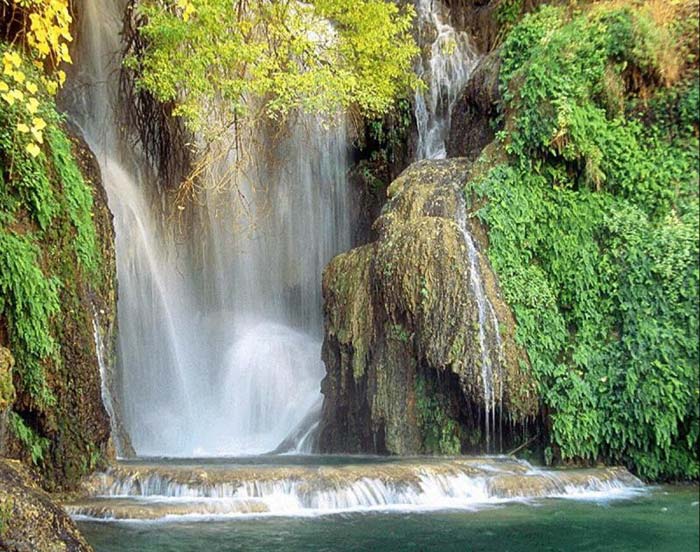 That waterfall looks like the ones in the fairy tales - the water has broken into a mist of tiny droplets and falls down like a soft silk. Add to this the playful sun?s rays and you get an unbelievable tint of piece and beauty.
The sight is so marvelous and relaxing that even the worst thoughts and the most gloomy mood disappear in no time.
---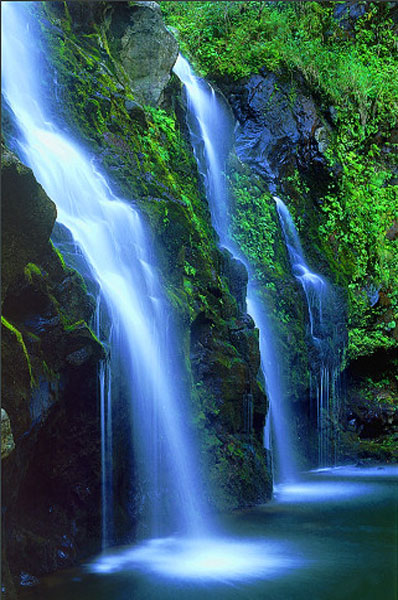 Are you able, dear reader, to imagine the tender ripple of the leaping water that streams down the steep slope and flowing into the small pond releasing an incredibly beautiful blue radiance?
---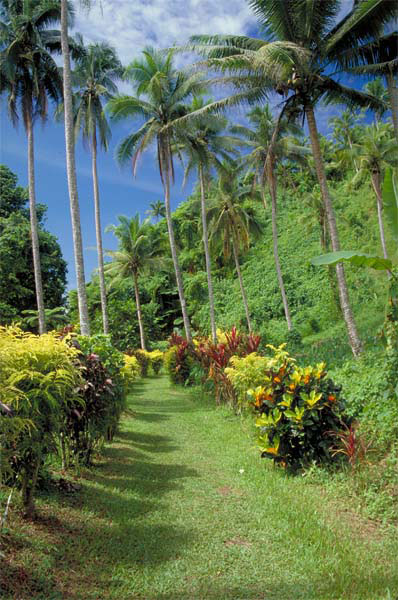 Sweet birds? singing is heard from the trees above you. They?re singing so softly that make you feel relaxed and delighted. Having appreciated the sight you and your sweetheart make your way to the beach, a pathway of grass like a green rug stretches in front of you. The soft grass tickles your bare feet. All the flowers and trees draw aside to make way to you ? maybe the happiest people world that moment.
---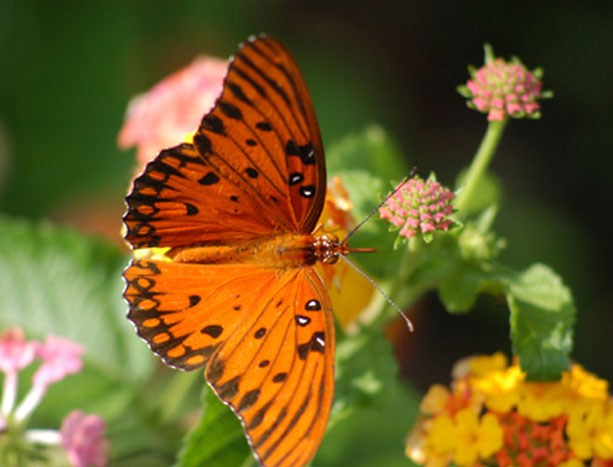 Any kinds of butterflies are flattering around ? real as well as fiction ones.Here your most secret wish can come true. You want to preserve that world ? the world I?ve given to you as a gift.
While you?re reading these lines you feel that you?re entering a fantastic world ? a one in which there?s no sorrow, no weariness, no heavy thoughts. All these simply disappear behind the dark side of the Moon.
---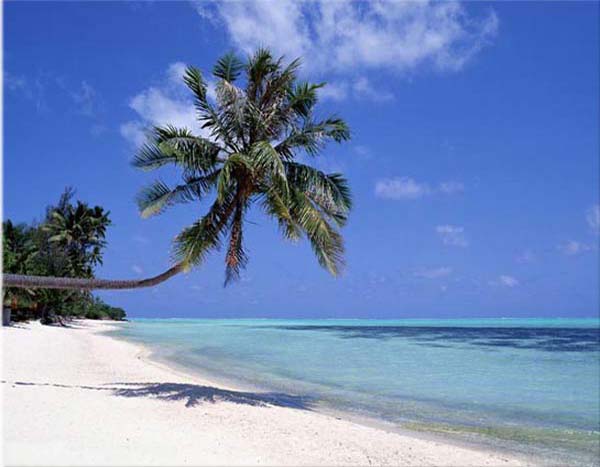 But let?s continue this delightful walk. You reach the splendid and sunny beach. Warm and transparent water in bluish and light greenish shades, soft golden sand, palms and other tropical plants bowing over it.
---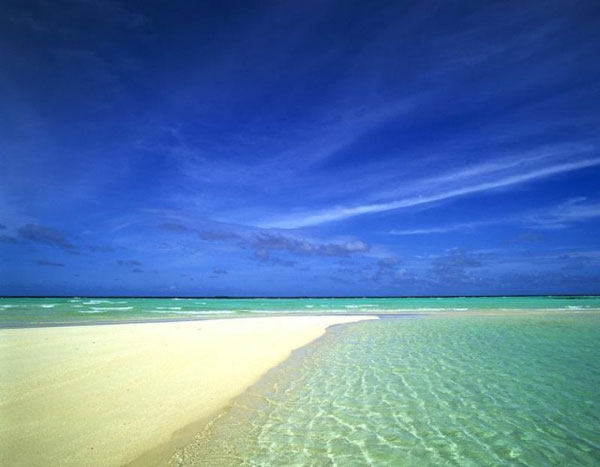 Both of you, in love and happy, walk along the beach. You feel the seaside sand scratching under your feet and the water touching you tender. You can see the white fluffs of froth on top of the overflowing waves. A perfect corner for bathing ? the huge waves are stopped by colorful coral reefs, in which you can see the reflection of the rainbow.
---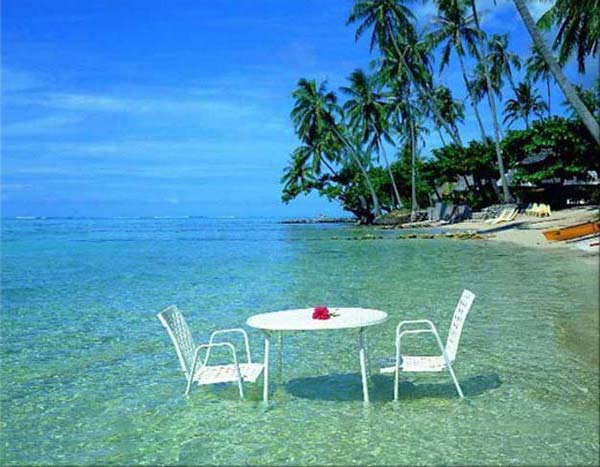 The suns? rays playing pet your naked bodies. The weather is fine and you, both, are alone on that island far from the noisy city. Happy and smiling you jump into the water, play together, splashing water all around you and finish with a kiss. Then get out of it and take turns chasing playfully each other. Running around you are careless, beautiful, you embrace each other, lie on the sand in a hug.
---
My God, everything?s so lovely. On your left you can see blooming flowers, exotic palm trees, forest overgrown hills, and on your right is the endless ocean that seems
to merge with the horizon, so that it?s hard to understand where?s the end of the water and the beginning of the sky.
---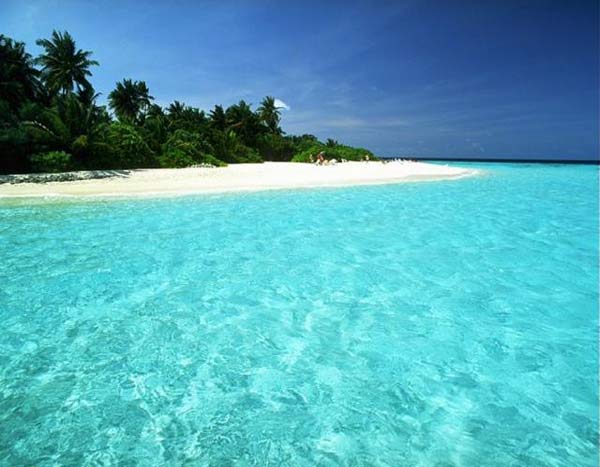 There is no one on the beach. You are on your own in that Paradise corner ? away from the noisy and hectic city. There are no crowds, no cars, no traffic jams. Being away from the boring routine, you feel calm and happy.
Now, while sitting at the computer and dreaming of this picture, the perfect combination of beauty and serenity, you feel free, free to fly, to enjoy life.
---
Just like little children, have you ever thought, dear reader, how care-free and joyful the children are ? they live for the moment, they do not think for any problems. They live in a trouble-free world. They are smiling. They are happy.
There is a Chinese proverb: "Smile at the man, walking opposite you, perhaps you see him for the last time?. Wise, right? Yes, reader, I am smiling at you ? I am smiling to you - I am rewarding you with this dream of mine.
Perhaps you are wondering what this is all about. I'll answer you now, so that you can experience the same pleasure and beauty, filling my heart, and wish my dream come true. I need money to accomplish that dream. I wish I could go to such island and enjoy life there. And you are the man who could help me realize that dream. There are different people in the world: some kill, others - lie, and all that - for the sake of money. I am honest ? I am telling you straight what I want. It is true, money is not everything, I need it, though ? to make my dreams come true.
This is the end of my story. While you are reading these lines, I am waiting for your financial aid.



---
Please send donation to my BTC wallet:
1GtHTJwUrZ3wSyZzMP2W9SeW2zDrphDdJ4
---


Thank you! Wishing you a happy and pleasant day!